EPC

589 ₽

CR

19.08%

CR for 48 hours

20.69%

Approval rate

100%

Cookie lifetime

30

days

Avg. hold time

31

day

Average payment time

31

day
Banners and Links
"Dynamic ads" tool shows ads for AliExpress products to the users based on their browsing behavior on AliExpress.com and the content of your website so that users see ads for only those products that they are interested in. Such targeting helps to increase the click-through rate of your ad and thus your reward. You can find more information about this tool in Help Center.
Program Analytics
Product Feeds
Here you can get a link to original product feed of this program. Links in product descriptions have been replaced by deeplinks. Time of last updating has also been added.
Products: &nbsp&nbsp Updated: &nbsp&nbsp Updated by advertiser:
Landing pages
This section provides the rating of landing pages of this affiliate program. You can learn and compare the average cost for click and conversion rates of different landing pages, or get links to them.
Program review
Why Admitad?
detail analytics and useful tools,
express payments,
enormous range of affiliate programs,
trusted by 696923 publishers,
and much more.
This affiliate program is a part of the Admitad affiliate network
In order to start cooperation with the program, first you need to register in the system.
Rules:
ANY CONTEXTUAL ADVERTISING FROM Yandex Direct and Google Adwords is FORBIDDEN!
When using targeted advertising (MyTarget, VKontakte, etc.), the recommended target audience: male, 16+;
Test limit before receiving feedback: 100 effective registrations (for any period of time);
Owned and edited creatives must be sent for approval;
It is strictly forbidden to use resources with sales of game accounts, as well as the sales themselves
Attempts to bypass any ad blockers, including AdBlock Plus and uBlock, may lead to a ban and earnings declanation on all offers of the advertiser
Enlisted is an MMO squad based shooter for PC, Xbox Series X|S and PlayStation 5 in World War II where you act as an infantry squad leader, tank crew or an aircraft pilot. The weaponry, soldier's uniform, appearance and capabilities of the vehicles in the game are in line with historical facts.
Features:
Epic massive battles that look as massive as the historical battles, like the Omaha beach landing.
High input of each player in the team victory: Despite the massiveness of the battles, the result is significantly defined by the performance of each player.
The diversity of game roles and the ability to switch between them on the fly: one minute you're storming enemy trenches with a submachine gun, the next, you're hiding on a roof with a sniper rifle, and you can also jump into a tank to break through the defenses, throw grenades towards the enemy vehicle or provide air support to your teammates.
Enlisted looks authentic even in the tiniest details, like the appearance of soldiers and buildings or a tank's damage model. The list of vehicles and weapons available in specific missions is also based on real history, so you cannot use equipment from 1945 in a battle that took place in 1941.
A player can customize and train squads according to their individual playing style, unlock perks and upgrades as long as this does not contradict the historical accuracy principle.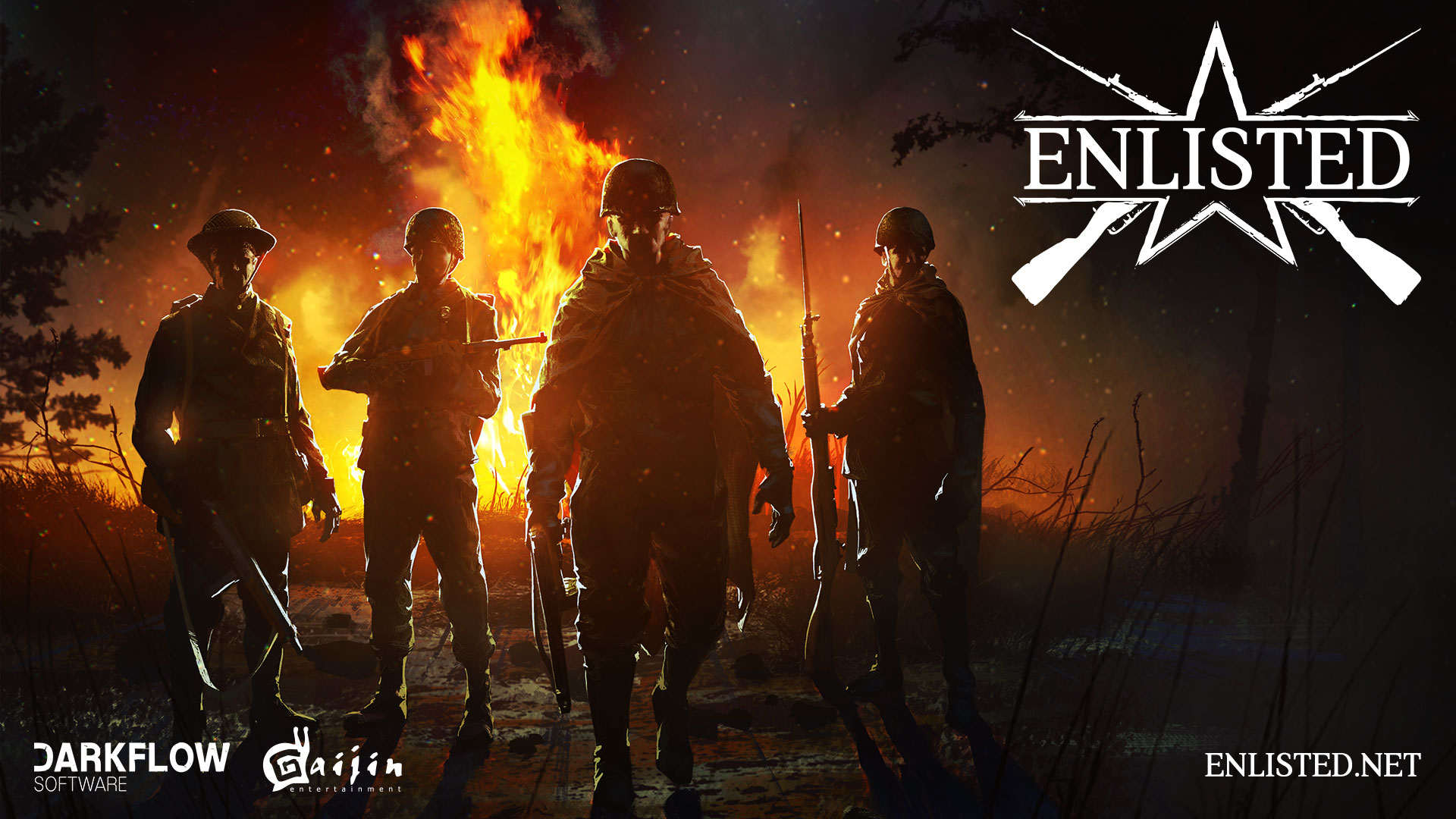 Basics
ANY CONTEXTUAL ADVERTISING FROM Yandex Direct and Google Adwords is FORBIDDEN!
Rules for working with the program:
When using targeted advertising (MyTarget, VKontakte, etc.), the recommended target audience: male, 16+;
Test limit before receiving feedback: 100 effective registrations (for any period of time);
Owned and edited creatives must be sent for approval;
It is strictly forbidden to use resources with sales of game accounts, as well as the sales themselves
Attempts to bypass any ad blockers, including AdBlock Plus and uBlock, may lead to a ban and earnings declanation on all offers of the advertiser
Last changes were recorded on 04.05.2021
Traffic Sources
| | |
| --- | --- |
| PopUp / ClickUnder | Forbidden |
| Loyalty programs | Forbidden |
| Messengers | Forbidden |
| Coupon services | Forbidden |
| API traffic | Forbidden |
| YouTube Channel | Needs approval |
| Adult | Forbidden |
| Toolbar | Forbidden |
| Incentive | Forbidden |
| Groups and blogs on social Media | Needs approval |
| Brand bidding | Forbidden |
| Email Marketing | Needs approval |
| Banner and teaser advertising | Allowed |
| Cashback | Forbidden |
| SEM | Needs approval |
Last changes were recorded on 16.09.2022